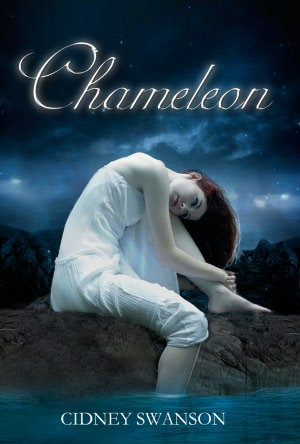 Chameleon (Book Two in the Rippler Series) By Cidney Swanson
Book Description:Sixteen-year-old Samantha Ruiz has a lot on her mind. The crush who kissed her but changed his mind. The BFF who thinks Sam is in an abusive relationship. The geneticist who wanted Sam dead but now wants her ALIVE. And of course, Sam's still dealing with a tendency to disappear into thin air.
When Sam learns of her nemesis Helmann's Nazi-like plan to establish a Thousand-Year Reign, she's determined to fight him. Along with Will and Mickie, Sam flees to France to meet Sir Walter—their best hope for stopping Helmann's brave new world.
But Sam isn't any safer in France. Someone is following her. Someone invisible. Sam will have to figure out how to hide from an enemy she can't even see.
About the Author:
Cidney Swanson is the author of The Ripple Series. She began writing at age seven; her first novel began with "Ouch," and her characters have been suffering ever since. Cidney lives in
Eugene
,
Oregon
with her husband, three kids, two cats, one dog, and entirely too much rain.
Here's What I Think: I love a series book that jumps in right where the last one left off. Chameleon finds
the Ripplers
, Sam and Will - chaperoned by Mickie of course - off on their much anticipated class trip to Europe where they meet Sir Walter much sooner than they unexpected. And the adventure and danger starts right off. I love the journal entries from Helga and Hellman. It is so interesting to me when an author can change voices and have the reader actually feel like the storytelling has been picked up by someone else. I am impressed by Swanson's well thought out story lines that interweave back and forth, yet still keep it all easy to follow - it's truly a talent. I am very excited to read
Unfurl
- the third and final book in the series - which was just released on
Amazon
!
Disclaimer: Although I did receive this book for review purposes, I was in no other way compensated to publish this post.
If you are an author or publisher and would like an honest review of your title, please contact me at polsen11atcomcastdotnet